Ref:
Date:
Location:
Photographer:
Ref:
Date:
Location:
Photographer:
2012 St Columba's Hospice Art Friends Exhibition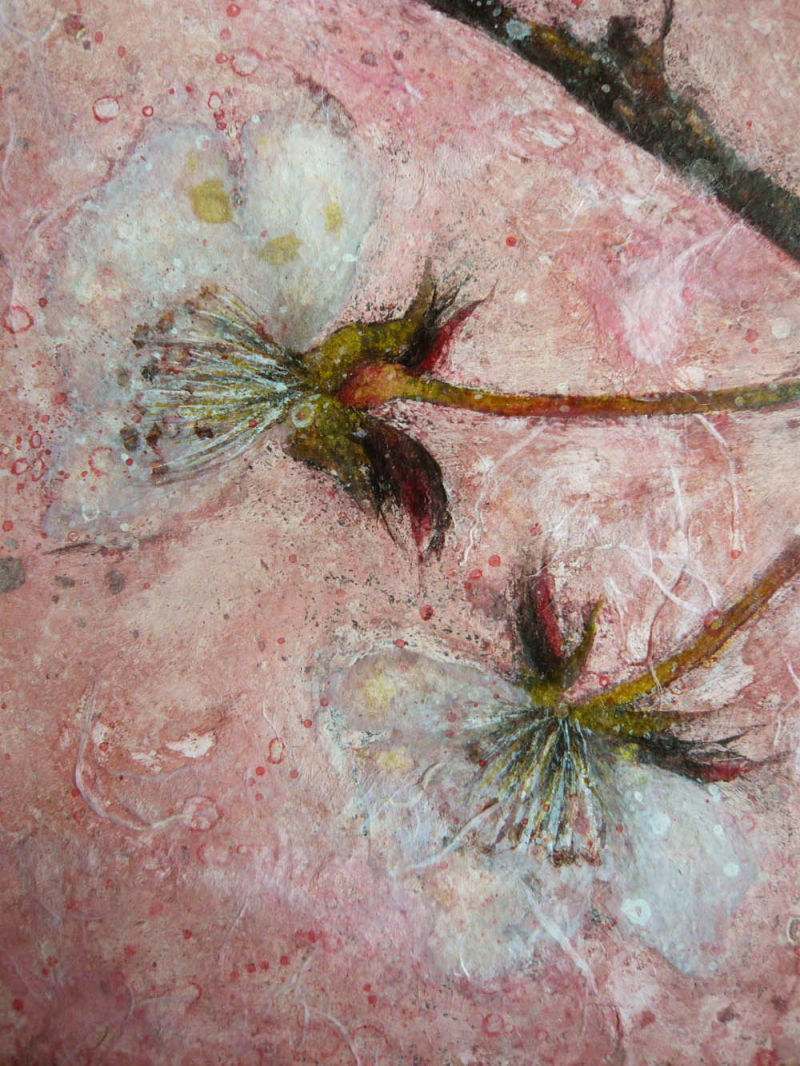 03/06/12
This established annual fundraising exhibition at the Freemason's Hall, 96 George Street, Edinburgh will this year include two of my paintings, one of which (pictured) is a new piece, entitled "Dawn breaks and blossoms open", inspired by a haiku by Saimu:
Dawn breaks
and blossoms open
gates of paradise
I wonder if any one else found the blossoms and buds on the trees this year to have had a particularly beautiful energy about them? I did and this painting is part of my response...
This exhibition will only be open for 3 days! It runs from Thursday 7- Saturday 9 June and opening times are 11 am - 7 pm (5 pm on Sat. 9th June).